Alice in Wonderland at the Old Rep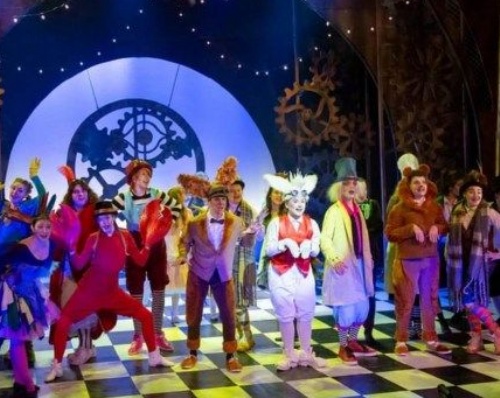 Our students have designed and built the sets, scenery and props for Alice in Wonderland, currently being performed at The Old Rep Theatre. In addition they have designed and staged the lighting and sound, as well as being heavily involved in stage management and the production teams for the show. All with great success.
The recent review from Alanna Boden, published on the westendbestfriend.co.uk website, pays tribute to all their efforts and congratulates all the Staff and Students and BOA Stage and Screen on a very professional job, well done.
It's questionable how many of us wanted to fall down the rabbit hole when we discovered the delights and imagination of Lewis Carroll. First published in 1865, the story has been through many incarnations from Disney through to Tim Burton, capturing the imagination of generations past, present and we are sure, generations to come. A classic ensemble piece, it's a wonderful choice for BOA (Birmingham Ormiston Academy) which boasts a performing cohort of around 100 performing students in Year 13 alone. This mammoth production involves all creative, digital and performing academies, with student influence taking the forefront of the Old Rep Take-Over.
Toby Hulse's interpretation of the classic tale sees an older Alice take her three daughters Annie, Lottie and Emily down the rabbit hole into a world of imagination and nonsense. It is here we meet some of our favourite characters such as Rabbit, Mad Hatter and Cheshire Cat. We are also introduced to Crab, Pat the Guinea Pig and Bill the Lizard; welcome and hilarious additions to the land of wonder. Fresh music and lyrics from Steve Allan Jones are also to be applauded as they bring life and lightness to the stage. These performance students are given a strong foundation on which to portray their musical theatre skills.
Special mention has to go to the students who are not present on the stage. The ones who built sets, scenery and props, the lighting and sound, stage managers and production teams. Together with the support of the teaching staff, they have brought a professional standard show to the Old Rep stage.
With four separate casts performing for a week each in the run up to Christmas, BOA have taken on a huge challenge and have delivered with incredibly high quality and poise. The talented performers are engaging and charismatic, grabbing the attention of audiences. Though some, perhaps to do with age, are not fully committed to the silliness that will breathe real life into the production. Alice in Wonderland celebrates all who are different and some of this is a little diluted with this particular cast. However, those local to Birmingham should grab a ticket to this family show.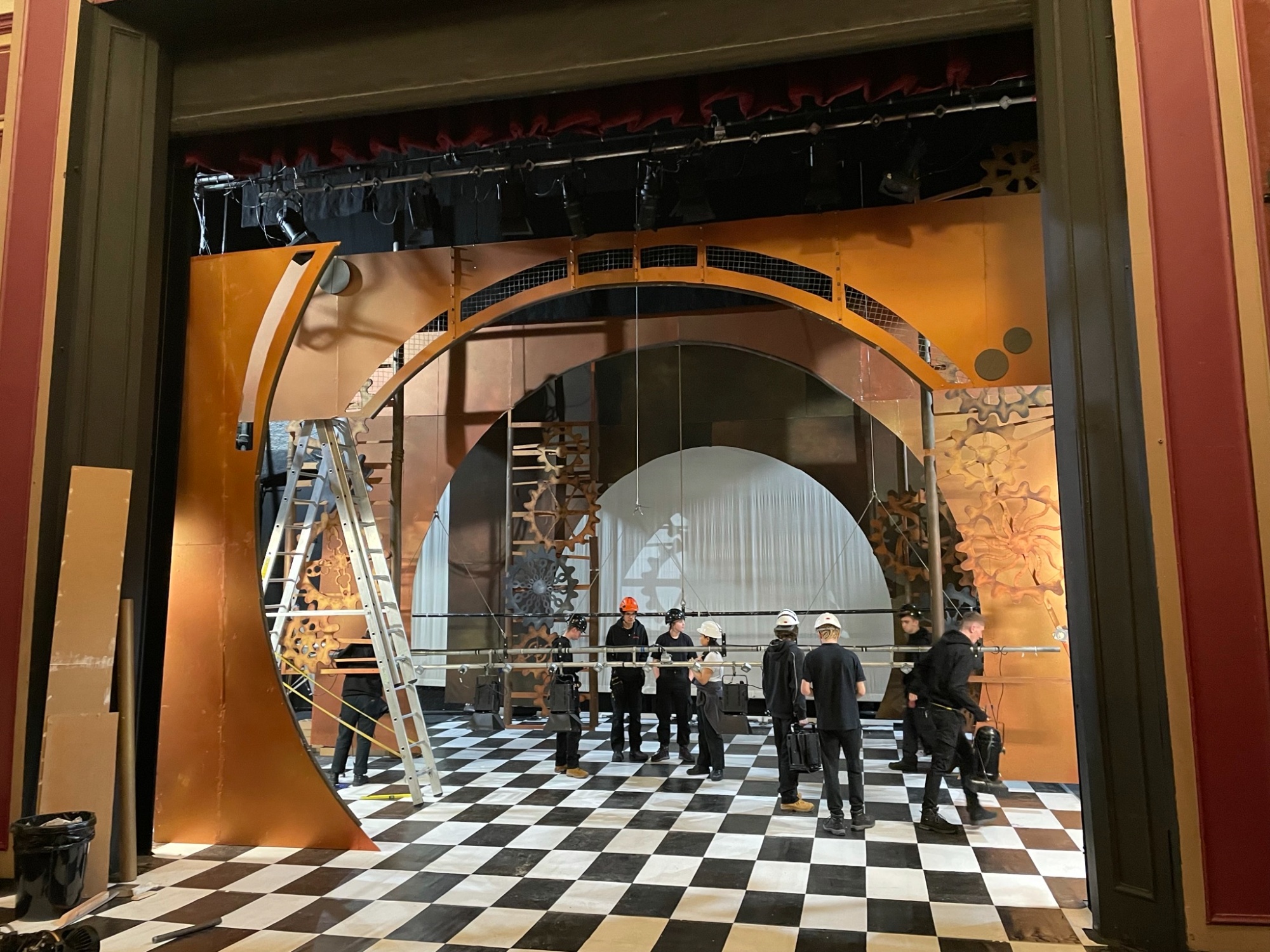 It is important to support local talent but also, you are guaranteed a wonderful time. I was personally advised the show was suitable for ages 4+, so put that to the test with my 4 year old niece. She was enthralled and when all was finished, asked if we could see it again but "sit on the front". There really is something for every age group with humour at all levels. Each half is a humble 40 minutes, the perfect length for those with even the shortest of attention spans and you will leave with a sense or pride for every young person who gave themselves to such a wonderful production.
Reviewed by: Alanna Boden